It's time for Fall fashion and we couldn't be more ready! This Fall, the trends are a combination of old and new. Trends from the past and some fresh finds will be the style focus. The over arching theme for the season is getting dressed again. While we love our comfort dressing, as we are re-opening society and many places head back into the office, we once again have the need to get dressed in more than just loungewear and with that brings some excitement to open our closets and go shopping again for some new, fun fashion trends to wear!
Saturated Colors
The palette for Fall is all about color. We often look to darker hues, jewel tones and our favored neutrals when Fall arrives. However, this season the palette is bold, vibrant and vivid colors. Tying into that be out and be seen narrative, statement making color is where it's at this season. The twist on the seasonal shades we generally embrace is a paradox to normalcy. Acne studios did a great job hitting the mark with showcasing this color trend.
How to wear it: Try mixing unexpected combos for a conversational look. You can also wear it from head to toe.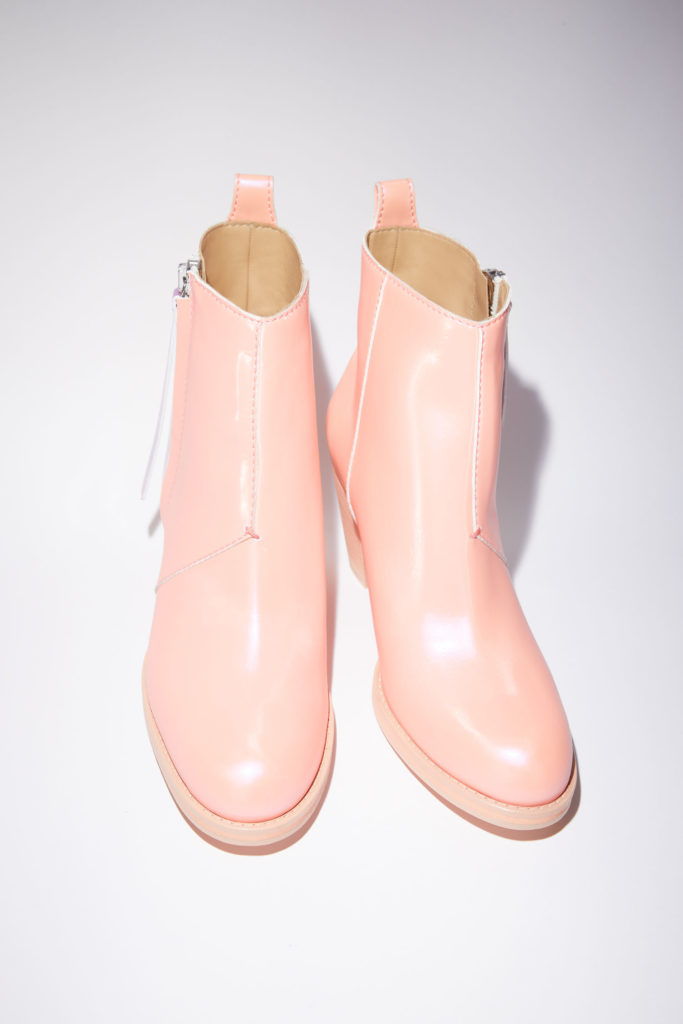 Cable Knits
Knitwear has been a huge trend since the onset of the pandemic. It dominated comfort dressing and cozy styles throughout last season and it's another trend that is back again. Knitwear is hanging on and we are clinging to comfort dressing with this wardrobe staple. Knitwear will continue to be a fashion staple for the foreseeable future but cozy cable knits are taking center stage. There were loads of these luscious knits at Gabriela Hearst and Acne Studios.
Fair Isle
Iconic ski inspired prints on sweaters is usually a trend we see emerge every year closer to the holidays, but this season it is out in front. This Nordic pattern is just begging for cold weather and ski slopes by combining knitwear and Apres Ski style. This was done well at Proenza Schouler showing it in a variety of styles and pieces.
Sweater Vests
We first saw sweater vests start to gain steam last Fall and carry over into spring. They have returned in force for another round this season. With the popularity of preppy style, knitwear and argyle prints, sweater vests continue to be an essential piece to have in your wardrobe. Wear them alone or layer them over a tee or button down shirt for a variety of looks. We've even seen them come in crop styles which work well with high waisted jeans or pants.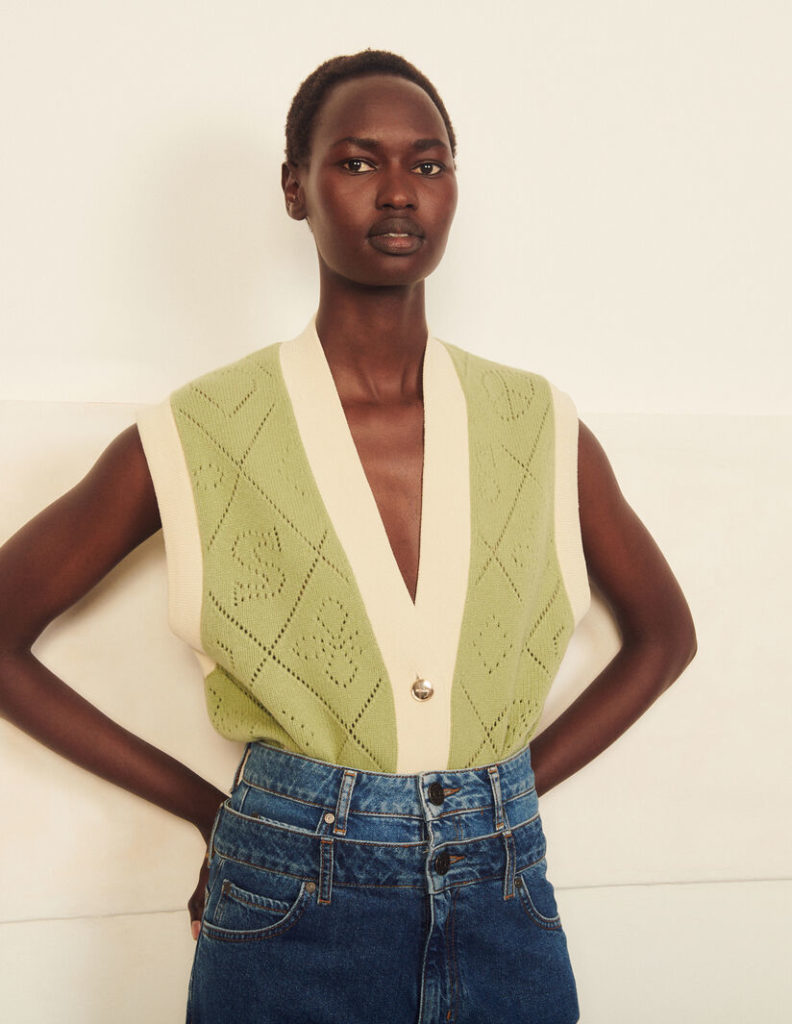 Midi skirts and dresses
The midi skirt and midi dress are the new, popular length for both business and casual wear. It's not mini and not full length. Midi refers to the length falling between below the knee and the calf. This length is universally flattering on all heights too.
Patchwork and Checkerboard prints
Checkerboard and Patchwork prints are the prints of the season. Seen in almost every designer's runway collection including Christopher Kane and Gucci, in one form or another and filtering into retail, this duo are the it prints to bring into your wardrobe this season. It's note worthy to mention that plaid is also a Fall print that is typically prevalent this time of year. Check out our other dedicated articles on checkerboard and patchwork prints on the site for full fashion coverage on them.
Wide Legs and Flared Bottoms
If you're not fully prepared to let go of your leggings, then you're not alone. Luckily, pants styles have loosened up to account for a transition back into more structured silhouettes. Wider legs are in, flare and bootleg are the top trending styles. After a long and beloved run, our skinnies are stepping aside. Wider legs are also flattering on all body types and you can balance it by wearing something more fitted on top. High waisted bottoms also still reign supreme in popularity.
Animal Prints/Leopard
A Fall favorite we watch for annually that really never goes out of style has graced us again this season with classic prints. Striking zebra prints were on the runways at Bottega Veneta and Michael Kors. Leopard print in particular is leading the pack. Leopard is considered a neutral and it can be paired with so many things. Giuseppe Zanotti even featured it in footwear.
Stylist tip: Try wearing it with red for a stylish, unexpected combination that makes a statement.