Agroturism
As people become more and more interested in how and where their food is grown, interest in Agroturism is rising. Declining profits in Agriculture combined with the trend towards Eco friendliness has driven development in this sector. According to Forbes, global market share for Agroturism is projected to reach $ 10.6 billion by 2024 (Ewing-Chow, 2019).
Agrotourism, as defined most broadly, involves any agriculturally based operation or activity that brings visitors to a farm or ranch (Market Watch, 2019). Agrotourism is typically known as farm stays, and have been in existence for quite some time now. In countries such as Italy farm stays have been in existence as early as the 1960s. However, as the trend towards eco-friendly grows so has the industry for Agrotourism. Gone are the days of the simple bed and breakfast style farm stays of the past. The Agrotourism industry has now evolved to include chic stylish retreats, which offer guests an assortment of eco – friendly experiences where they can feel at one with nature. Such as onsite farm to table restaurants, with seasonal ingredients that embody the 0 km meal. Eco-friendly spas with treatments derived from rare to find natural ingredients, Rikki healing sessions, in addition to outdoor meditation and yoga gatherings. When it comes to Agrotourism destinations there is no shortage. From romantic to rustic style eco – friendly stays in Tuscany, to Ibiza's new wave of Lush sophisticated Fincas, to Tulum's Jungle inspired chic ecofriendly stylish resorts. In Spain, the trend has leaned more towards refurbished Fincas. Just look at the list below to check out some of the most eco- friendly resorts the world has to offer.
Atzaro Agroturismo
Address : Diseminado P 12, Sta Eulalia, 153, 07849, Illes Balears, Spain
Telephone : +34 971 33 88 38
URL : https://www.atzaro.com/
Combine luxury and Agrotourism at Atzaro. This lush refurbished Finca encapsulates everything I love about Ibiza. The stylish decor channels Zen Style retreat combined with Boho chic meets whitewashed Mediterranean. Known for its Zen-style gardens where Buddha statues take center stage, Atzaro Agrotourism is located in the lovely St. Eulalia section of Ibiza, an area known for its laid back hippy energy. Atzaro has been a hot name amongst the Ibiza hospitality scene for quite some time now. Opened in 2004, Atzaro is the island's most beloved Agrotourism hotel and one of Europe's leading Agrotourism destinations. Located on a preserved Finca, Atzaro provides its guests with the ultimate eco-friendly experience, steeped in luxury. Guests will find themselves immersed in nature by booking any of the many rooms surrounded by orange groves. In need of plant-based meal options? No problem. Atzaro serves up the best in farm to fork cuisine, grown in its very own vegetable garden. Are you an eco-conscious beauty guru? No problem. Just stop by Atzaros on-site spa for holistic beauty treatments. In the mood to cool off from the Mediterranean heat. No problem, Guests can go for a dip in the 43-meter freshwater pool. When it comes to a top Agrotourism experience Atzaro really has it all.
Pure House Ibiza
Address : Carrer del Llobarro, 07800, Illes Balears, Spain
Telephone : +34 659 63 05 96
URL : http://www.purehouseibiza.com/
In need of relaxation after a night of partying. Stop by Pure House for a relaxing stay. This whitewashed refurbished Finca provides guests with all that is needed when it comes to an eco – friendly stay. Surrounded by a vast field of orange groves, Pure House has all of the trappings of a first-class retreat combined in luxury boutique-like ambiance. From outdoor yoga and meditation courses to 0 km meals, Pure house will impress the most eco-conscious of travelers.
Casa Cooke Sa Torre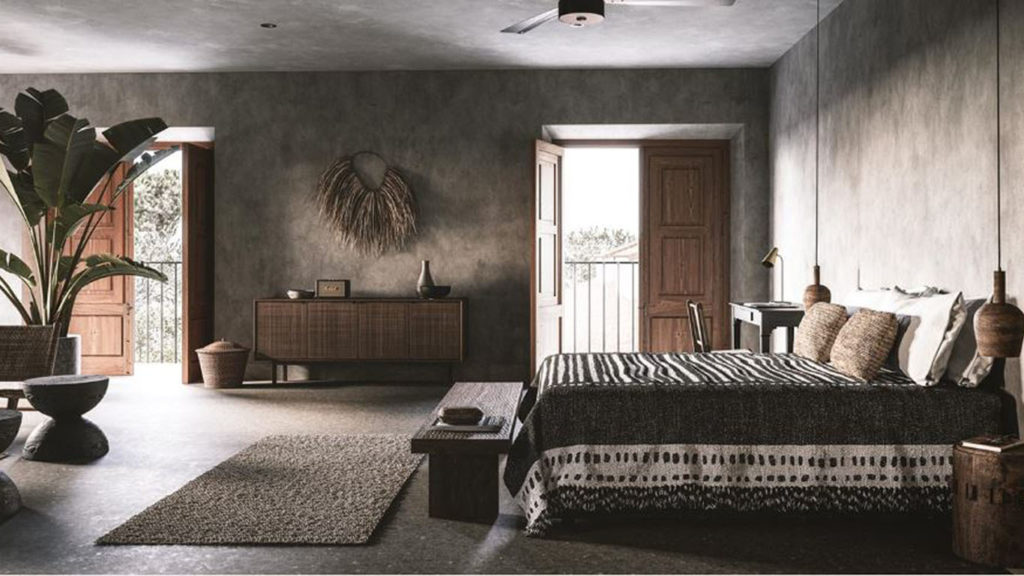 Address :
Telephone :
URL : https://casacook.com/casa-cook-sa-torre/coming-soon
Situated on the stunning Balearic Island of Mallorca, Just minutes away from Palma, Casa Cooke SA Torre is unquestionably worth a visit. The stunning Agroturism will be the latest in Casa Cooke's chic portfolio of boutique hotels. The award winning hotel group is known for pairing ultra-luxury with a laid back approach. Situated on a former 14th century Finca, the most defining traits of the former structure can still be seen in Casa Cook's modern reinterpretation. Rooms range from standard countryside to Finca Suites where timber shutters, stone flooring and high ceilings from the original farmhouse add character to the ambiance. Upon entering the swimming pool and bar area, guests will find themselves walking through big barn doors, a relic of the original Finca. The concept is to provide guests with all of the charm of a rustic Mallorcan village, in a retreat like ambiance. With themes such as communal dining where guest can feast on regional specialties while enjoying produce from nearby ecological farms. Guests in the mood to unwind can spend time at the onsite SPA, or enjoy a relaxing yoga session. Casa Cooke SA Torre will be opening in spring 2020. Just in time to book your summer holidays!!
Can Sastre Ibiza
Address : Camí Vell de Sant Mateu, s/n, 07816 San Rafael, Ibiza, Illes Balears, Spain
Telephone : +34 971 41 70 93
URL : https://www.cansastre.com/
This Agroturism boutique hotel prides itself on providing its guests with privacy. Rated 5 stars on trip advisor, Can Sastre is located in the Santa Gertrudis section of Ibiza, away from all of the hustle and bustle of the island. As a refurbished Finca in the heart of nature, Can Sastre's rural surroundings allows its guests to get back to basics, and experience the tranquility of nature. Guests will find themselves surrounded by lush gardens of olive trees and orange groves along with bugambilias. The chic boutique hotel consists of three stylish casitas and two spacious villa suites, designed in true Ibiza style where whitewashed interiors with hints of bohemia take the lead. Can Sastre has all of the trappings of a luxury stay in a relaxed more intimate setting.
Ibizazen
---
Address : Crta. Cala Llonga, km 12, 07840 Santa Eulalia del Río, Balearic Islands, Spain
Telephone : +34 971 33 00 16
URL : https://www.ibizazen.com/en-gb
This boutique art hostel meets Agrotourism is definitely a one of a kind jewel. Situated on 800m2 of farmland, Ibizazen began as an 18th century Finca. With the 1970's a growth in tourism hit the island. Ibizazen was amongst the new wave of accommodations to open up on the Island referred to as hostels. The old farmhouse was refurbished and became known as Hostal Can Bufi, one of the first gay Hostels to open up on the Island. Ibizazen was previously referred to as Hostal Can Bufi (House of Bufi). A name that paid tribute to the original owners, the Bufi Family. As one of the very first gay Hostels on the Island, Ibizazen definitely has a rich and interesting history.
As of 2013, Hostal can Bufi was transformed into Ibizazen, a boutique art hotel that welcomes all kinds of guests from the world over. The new name of the hostel Ibizazen describes the space perfectly. It is a play on words that combines the two words Ibiza and Zazen. A concept that refers to the state of mind of just being, by letting words, ideas, images, and thoughts pass by without actually getting involved in them. One can't help but to enter a state of Zazen when admiring the eclectic combination of artworks and design styles that characterize the place. Hip paintings by modern Dutch artist, Yvonne Michiels add a splash of color to the aesthetic by hanging over the beds in each room. By combining Hindu, Buddhist and African statues with modern art, recycled items, and natural materials, Ibizazen has definitely created a uniquely inspiring space. The good news is all of the hip items hanging around the hotel can be purchased onsite at Ibizazen's concept boutique. From Buddhist statues to Yvonne Michelis recycled artwork, to unique clothing pieces, Ibizazen has everything you need to take home a piece of your experience with you. The owners wanted to combine the feelings of luxury and relaxation. Guests can experience outdoor massages in many of the plush gardens of orange groves and lemon trees that surround the landscape. Or if you're in the mood to unwind join an outdoor yoga session.