SPRING/SUMMER 2021 FASHION COLOR TRENDS
Spring is on the horizon and the fashion world is hopeful and optimistic with the color palette chosen for the warmer weather. Evoking positivity, happiness, and serenity, the mood for this year is all about new beginnings and moving forward. Color psychology is having a profound effect, and it's no coincidence that these swatches are a reflection of that. We are all ready for some lighter, brighter colors to bring into our wardrobe. The season will see a complete mix of vibrant tones, pastel hues and classic neutral shades creating a rainbow of colors to suit your sartorial preference.
Marigold
Oranges have been trending from season to season for the past few years. This time around the interpretation is a warm, golden yellow-orange. We usually see a distinctive orange in some form presented as the temperature rises and this comforting one will also make a great transitional shade when we move towards Fall.
Greens
This refreshing color will be featured in a variety of shades ranging from a paler ash to a more sorbet-like mint. Many designers saturated the runways with this drawn from nature color. Taking a cue from the outdoors, green will be a materializing color to keep on your radar.
Green Ash

Described by Pantone as a Mentholated green that cools and soothes , Green Ash showed up allover the Spring '21 runways, from Alberta Ferretti to Prada.
Lime Green
Pastel Acqua

A lighter shade of Acqua of the pastel variety, Pastel Acqua will be a hot color this spring. The novelty hue was a favorite among brands such as Miu Miu, and Bottegga Veneta.
Blues
Blue is a color synonymous with being calming. Similar to the greens, there will also be multiple versions of blues out this season. On opposite ends of the spectrum, there's the powdery Cerulean which is gearing up to be used as a subdued feature color to pop an outfit. In contrast, a deeper pigment of French blue while new and stirring is also reminiscent of last year's Pantone Color Of The Year, Classic Blue.
Cerulean

Designated as one of Pantone's Fashion Colors of the year, Cerulean is a shade of sky blue, meant to evoke the serenity of the sky on a clear crystal day. This color made an appearance in many runway shows, such as Alberta Ferretti, Bottega Veneta, Max Mara, Fendi, Ferragamo, Chloe, and many more.
Burnt Coral
An update to the coral family which has had a significant presence in recent years is this evolved pinky-orange hue. Varying interpretations of this warm blended color can be found ranging from lighter to darker shades.
Purples
We are seeing beautiful, vibrant purples take on the catwalk.  Stunning purples that can be compared to a cross between a gemstone and an exotic floral tone have just the right amount of balance to make them a wearable purple for everyone.  Romantic shades such as Purple Rose and Amethyst Orchard were a hit on the Spring/Summer 21′ Runways.
Purple Rose

Pantone
Amethyst Orchid Purple

Pantone
Raspberry Sorbet
This vivacious, saturated pink is bold and strong mood booster. The powerful pink packed a punch and rocked the runway shows. Falling between a dark and pastel pink, this fuchsia like shade boasts warm and cool properties making it universally appealing. It's the perfect pink to bust out for a dose of great color. Like many of the other colors, this one as well will come in an ombre range including bubblegum, hot pink and baby blush.
Illuminating Yellow
Illuminating Yellow is one part of the dynamic duo of Pantone's Color Of The Year for 2021. This cheerful sunshine yellow exudes optimism like bright rays beaming down inspiring better days ahead. This uplifting, warm color brings on the positive vibes.
Ultimate Gray
The other half of Pantone's Color Of The Year is a grounding neutral. A practical color that works with any other color in the palette and creates a solid foundational canvas for your wardrobe. When paired with Illuminating yellow, this ideal contrasting combination presents a message of hope and strength designed to be mantra for this year!
Buttercream
Another core color we look forward to wearing is the easy off white Buttercream. A versatile hue that transcends the seasons, this non pure white has a slightly warmed up creamy tint to it. Having an elegant option that off sets some of the more substantial colors brings great maturity into a well curated closet.
Desert Mist
With browns heavily trending during the Fall/Winter, a lighter alternative will be on the scene for Spring/Summer. An updated khaki-inspired sandy shade such as this works equally well-matched with warm and cool colors.
Inkwell
This black is definitely the new black. A rich, intense blue-black with dimension creates a seriously sophisticated color. It is not a basic flat black but rather a chic navy black that has depth and can be used to anchor a wardrobe.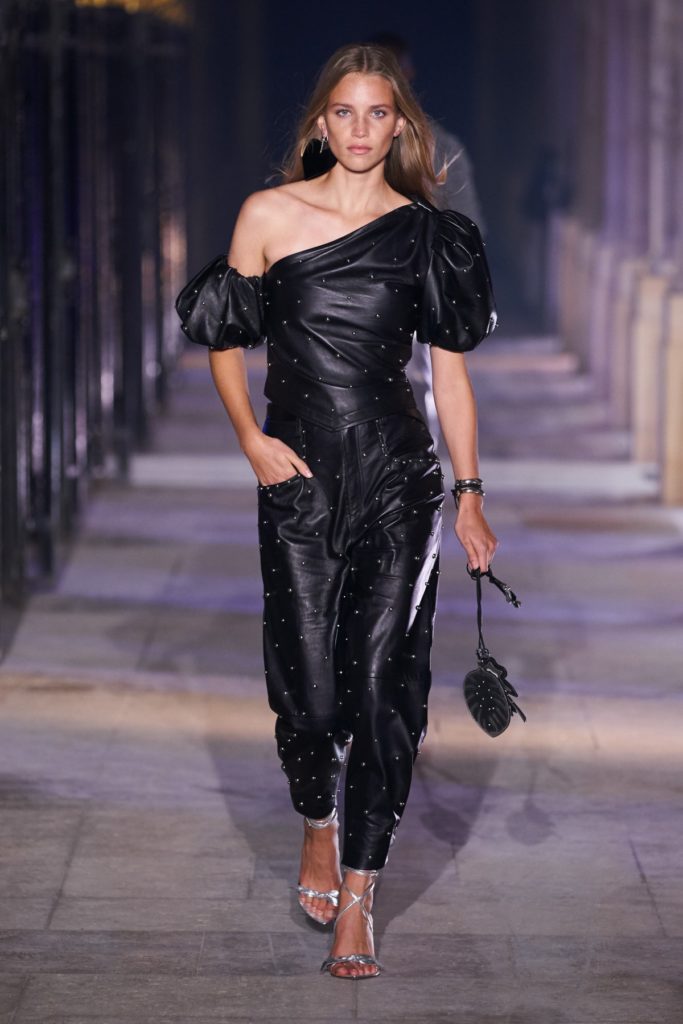 Pastels and White
Along with these upcoming color trends, pastels are also going to be big this year. Plenty of soft candy-colored pigments will be emerging and dominating as its own trend. Following in those footsteps, white is an ethereal cleaning color embracing purity that stands out when worn on its own or looks effortless when styled with another color. This season brings endless opportunities to create your own fresh color palette.